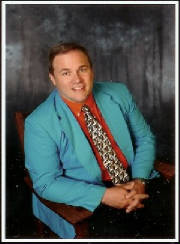 Hello, my name is David Jeffers and I'm a Gospeler. Your probably wondering, "what does that mean"? You've probably figured out it has something to do with the Gospel. It is in fact all about the Gospel. Gospelers are cut from the same cloth as Jesus himself. We have heard, accepted and now share with others the saving knowledge of Jesus Christ.
The men and women that call themselves Gospelers have chosen a different way of sharing about Jesus. We use the visual arts to communicate our faith to others. We might use:
Gospel Magic
Clowning
Story Telling
Puppetry
ventriliquism
Chalk Art
The above is only a partial list. You're a Gospeler if you use some kind of art form to share the message of God's love with others. So, welcome to your site and thanks for coming. Don't forget to share what you do with us so others can learn.